Discussion Starter
·
#1
·
Fortunately, no one was working Saturday. The office manager's desk was obliterated.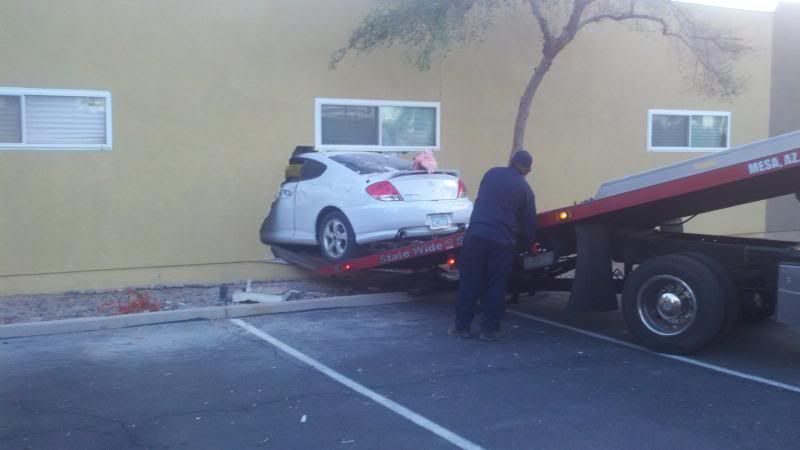 Apparently the driver had a seziure, crossed oncoming traffic, jumped a couple curbs, plowed down a tree, just missed a light pole and ended up in my office.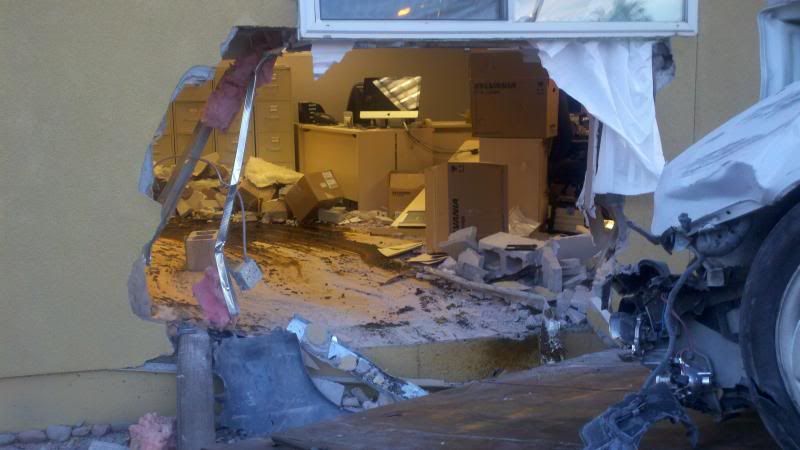 We had a big pile of merchandise sitting in the office, waiting to be returned to a vendor. I have to sort thru the rubble tomorrow to see how much is left.
Driver was unscathed.
Stay tuned for the security camera footage :thumbup: