Discussion Starter
·
#1
·
I figured Id share some of the half-assery Ive come across lately. Its amazing what people will accept when it comes to electricity, and then they wonder why their house burns down...
#1, Apartment reno. The building manager on the job didnt want to wait for us to trim out, so he took the liberty of hooking up the kitchen hood for us.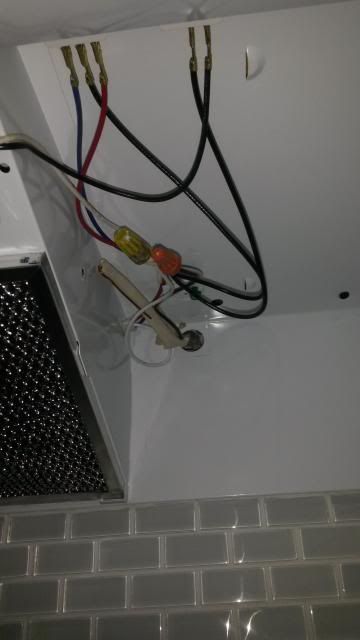 No connector, no ground, and the wire was pinched between the wall and hood.
#2, My GF's new house. She asked me to change a light bulb in her breezeway, and this is what I find in the ceiling.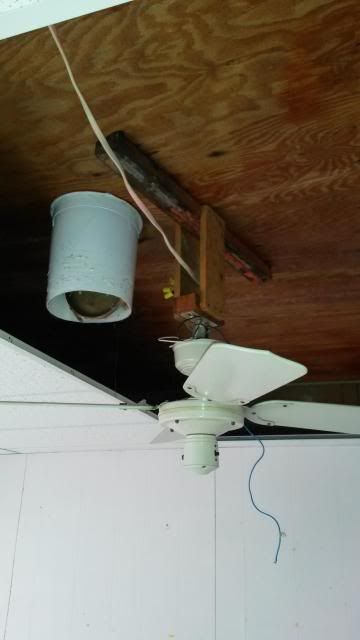 Yep, thats a plastic bucket stapled to the ceiling, with a light dangling by the wires inside of it. With the fan, well thats self explanatory. And the romex feeding it was connected to some BX via open air splice in the drop ceiling.
#3, New home
We put all the plugs in the baseboard, and when the carpenters came along, god knows what they did to my wire, but they shoved it back in the wall and didnt bother telling me they damaged it. Luckily our apprentice caught it while he was trimming.
#4 Another apartment. One of our customers called us because a tenant was complaining her kitchen plugs didnt work. This is what I find...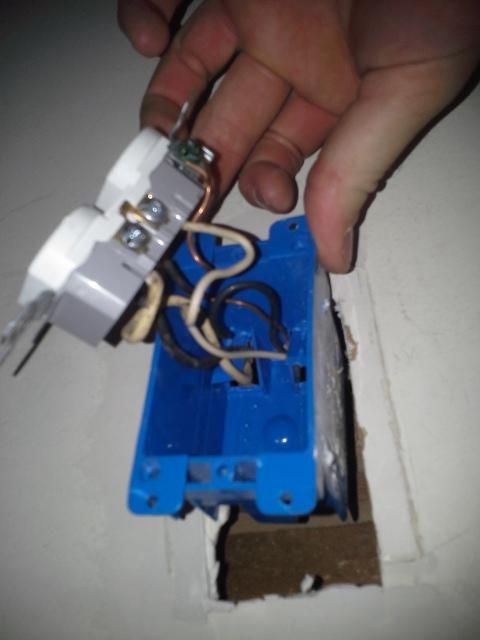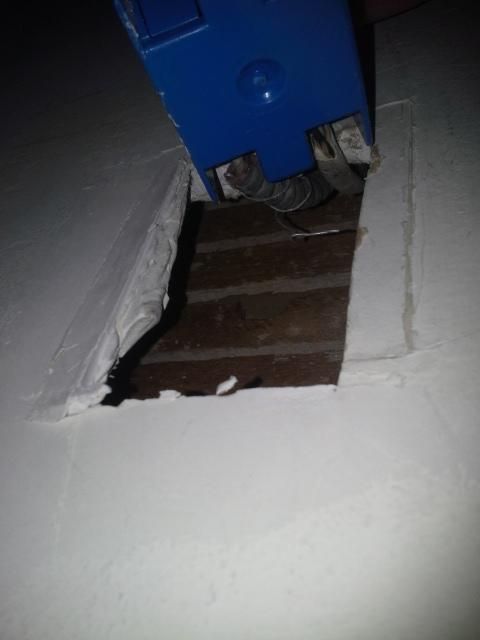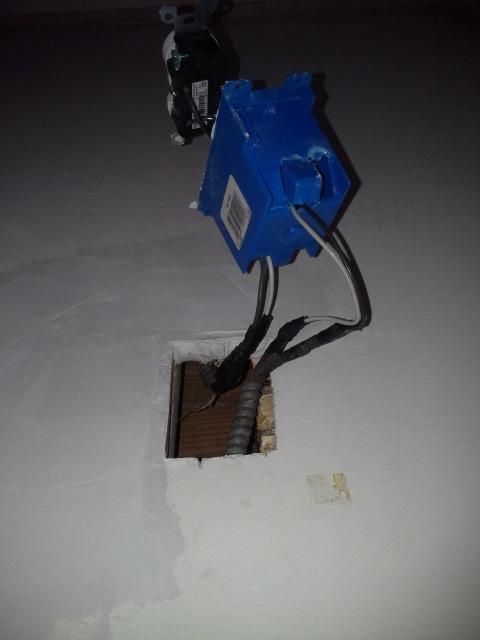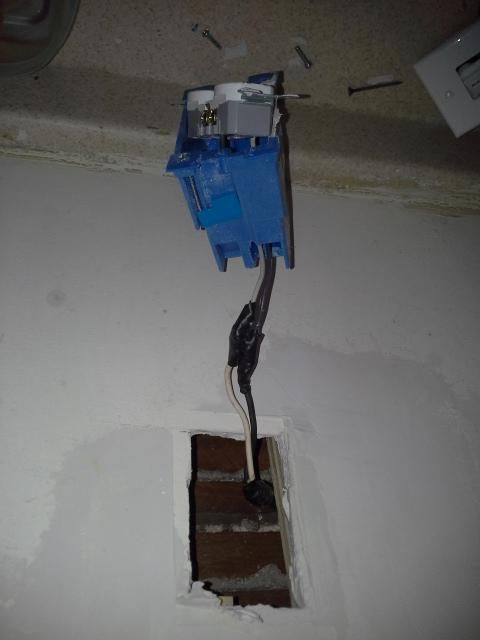 Apparently the building manager (same guy as #1) had done some electrical work in the apartments kitchen on his own, instead of calling us, like he was supposed to. 12-2 BX tied to 14-2 Romex in a plastic box. Wires taped together to extend them...After I showed these pictures to the owner, he fired the building manager on the spot. Do I feel bad about? Sure. But hes lucky he didnt burn the building down and possibly kill everyone in there...