Discussion Starter
·
#1
·
My first post here and I'm hoping someone on can help me out...
I came across an add on CL for 2 pool pumps. Went and looked at them and they both worked pretty good and I got them for $20 each. All I wanted was the motors from them because I have just a cheap HF drill press so first idea was to swap out the 1/3 hp motor it came with for the smaller of the two that has 1-1/8hp
. I took it all apart, bolted the motor on and wired it all in only to find out it spins in the wrong direction.
I've spent the last day looking over wiring diagrams and reading post after post on different forums but none of them seem to cover a dual voltage setup like this.
So my question is, what wires do I need to swap to reverse the direction of this motor? Its a Franklin Electric motor 115v, dual speed, single phase. I tried to take it into the local motor shop but they are closed until monday out on a "service call". So I came home and took the motor apart because I'm impatient with this type of thing. It actually came apart pretty easily and it doesn't seem to be in bad shape at all for a motor of unknown age. Both the bearings are good and the wires are still flexible and no corrosion.
Thought about just flipping the motor upside down and held it up there to see how it could be done but, I honestly thought it looked real hokey and didn't like it. Plus it would make it real top heavy.
It doesn't say anywhere on the tags that it is reversible and it has no open leads on the inside. Also without any labels on the wires, I do not know which ones are 5 & 8 to try that which i have read on many different forums. Thats why I'm trying to find someone on here that can look at the pics and tell me what wires to swap. Only markings that I can find are where the power cord connections go and they are "line 1" "High line" "low line".
Spent about a 1/2 hour looking at the franklin electric website yesterday with little results and searching the model # on the site only gets me this:
Your search - 4105030400 - did not match any documents.
No pages were found containing "4105030400".
Here is some pics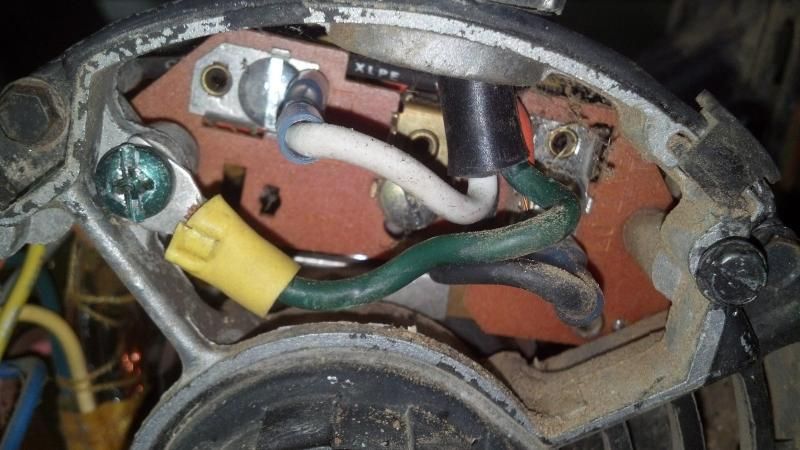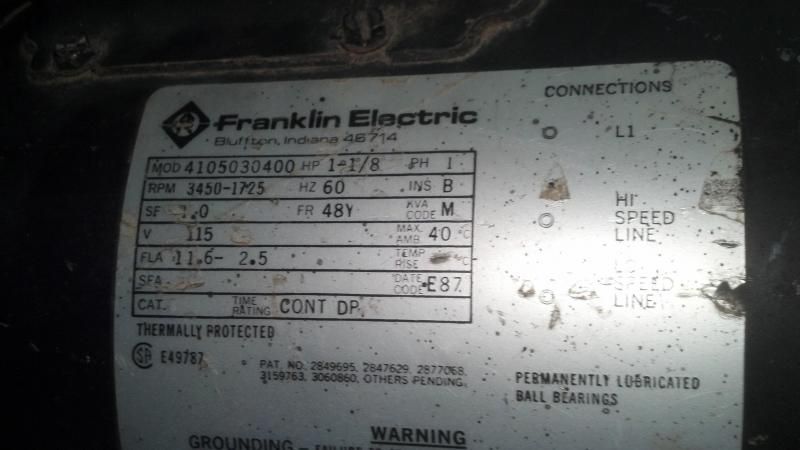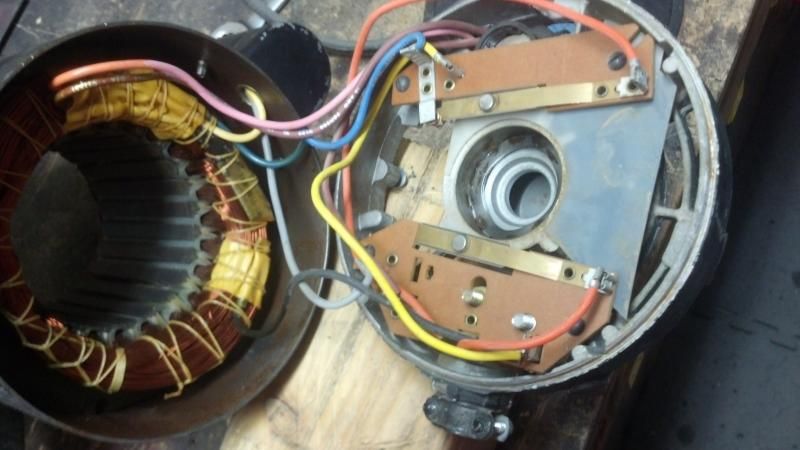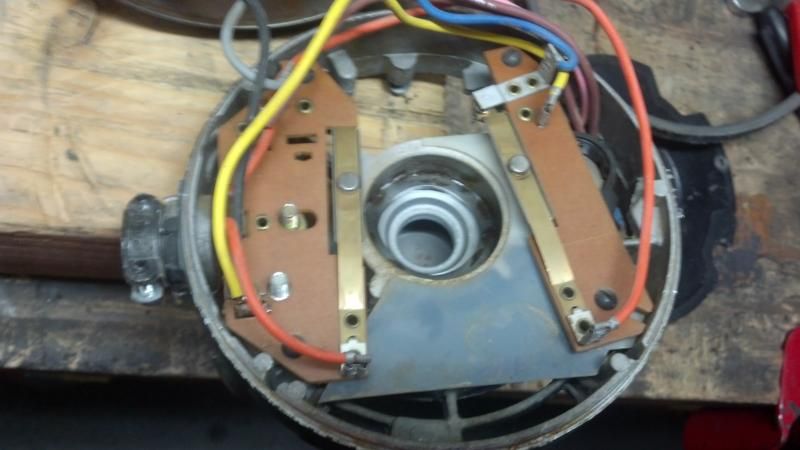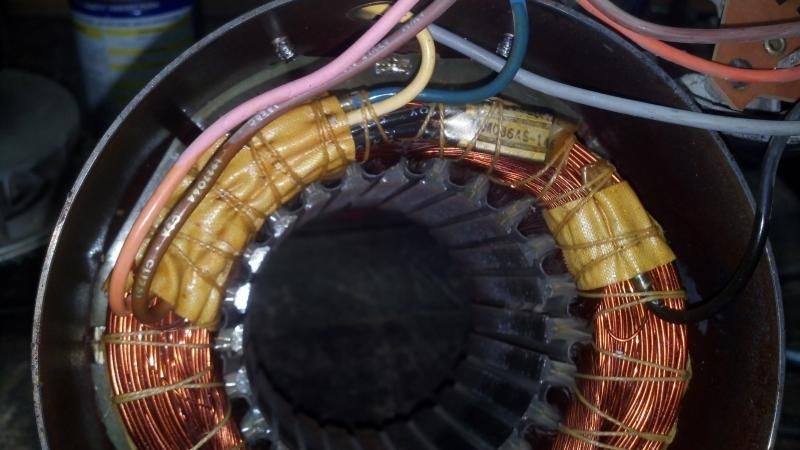 And no, I'm not buying all new LH bits...