Discussion Starter
·
#1
·
It's been a while. Retirement is fantastic. I haven't had my tools on in quite a while but I offered to do a service change and it turned into an adventure.
The housing market is recovering here and the house flippers are coming out in full force again.
These guys used a wannabe contractor to install a bunch of new wiring. Wannabe Elec proceeded to install a 120V circuit on a high leg of an old 3 phase Delta FPE panel resulting in the painters airless sprayer and other equipment taking a dump.
Wannabe managed to convince the flipper that it was a faulty service and
got paid to replace it
Awesome :laughing: He just replaced the load center with a 200A, 40 space unit and left the 100A wiring/meter in place (no permits)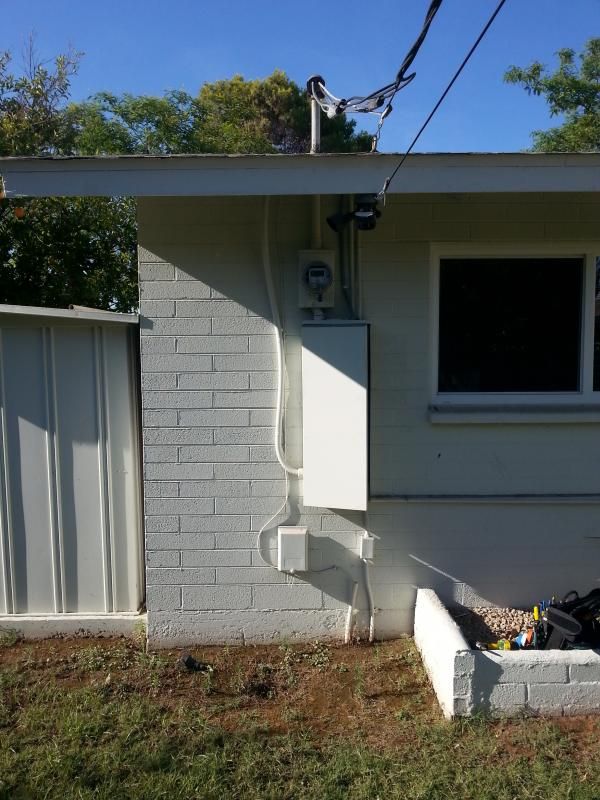 The installation wasn't the worst thing I've ever seen but, after an offer was made, a home inspector noted the 100 feed and the 200A main breaker. The buyers were going to bail so the flippers decided to pay a real contractor $3K to do it right.
POCO wanted the drop raised and relocated a couple feet to get the service drop further from the pool. I used a 2.5" mast to get the additional height without the hillbilly EMT back bracing. They give us 50" on 2.5" as opposed to 36" on 2".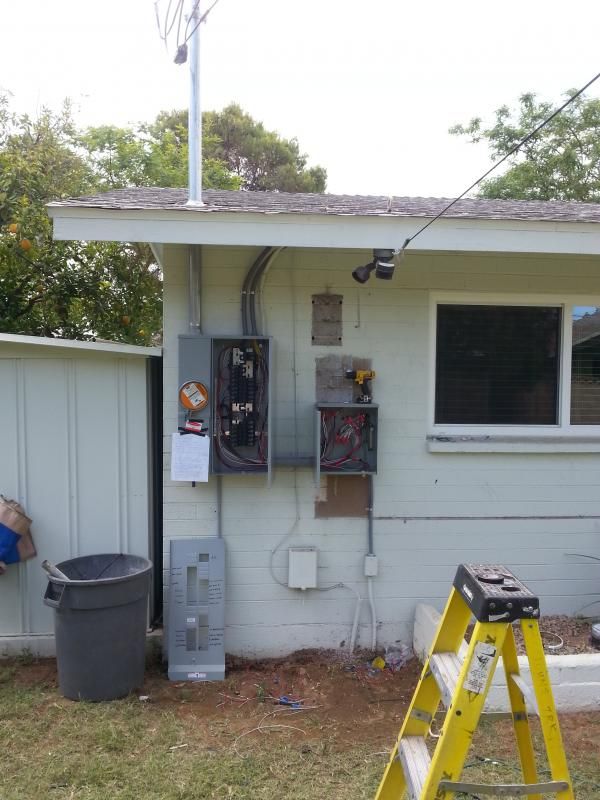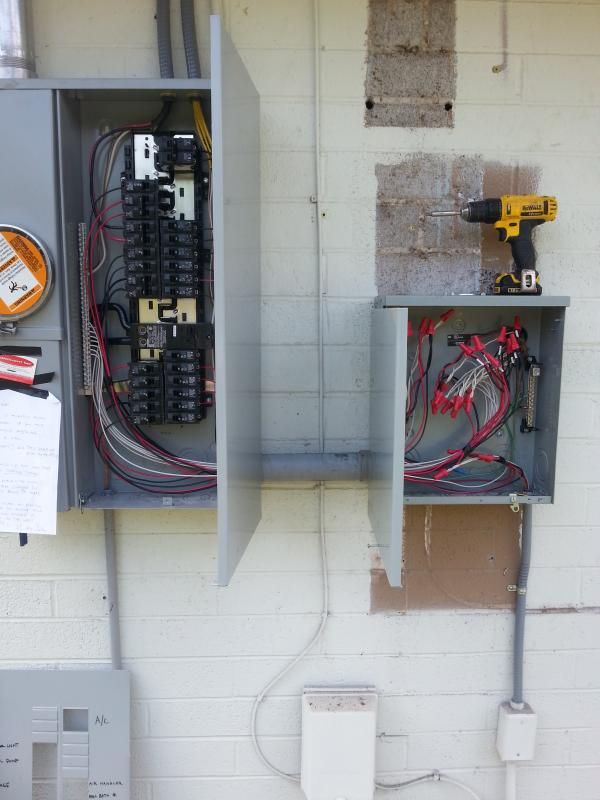 I meet the inspector and she is writing a red tag as I'm walking up. Wannabe Elec added a few new circuits (20A baths, 20A air handler and a couple 15A lighting)
Because of the "new" wiring, Inspector wants (6) smokies installed and AFCI on the lighting circuits.
House is supposed to close tomorrow.
I tried to talk her out of it but, I had no dog in this fight. My gig was just to change the service equipment.
To bail them out, we rearranged our schedules and will knock out the smokies early tomorrow morning. Decent "attic" access so it's a pretty quick job to cut some holes in the ceilings and string some romex between them for an extra $K.
When the inspector goes into the house to test the smokies, hopefully she will overlook the obviously additional recessed cans everywhere, installed by Wannabe Elec. If not, it aint gonna close tomorrow. :laughing:
Lesson to the flippers?
Use licensed contractors or don't do anything that will absolutely require a permit. If you want to go under the radar, stay under the radar.
Lesson to me? This is a tough way to earn a living.