Discussion Starter
·
#1
·
We're trimming out a house, and the carpenters are there as well, finishing installing some built-ins.
End of the day today, one of them comes and tells me, "I was trying to snake the pigtail over for you, but I ran into a problem."
By problem, he meant another box, lol. Drilled right through it!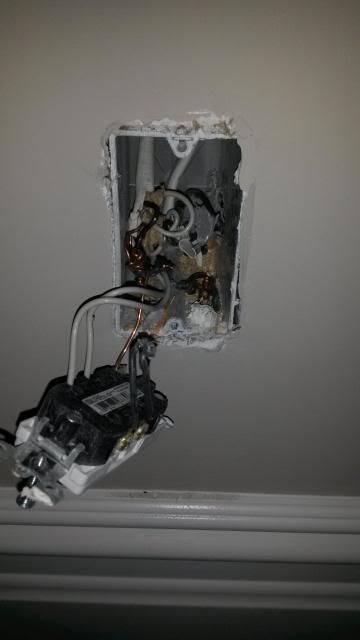 Luckily I didnt have to do any damage to the finished wall to repair it. After climbing into the attic, I was able to pull both wires up, put a JB up, drop a new wire, and pop in an old work gem.
Not a big deal...an honest mistake, but not what I wanna be doing as Im about to clean up on a Friday afternoon.