I spent the weekend swapping shelves/bins to a new truck.
Old #13 has lived it's useful life and was ready to die. I'm guessing it was 13-15 years old. We kicked around the idea of swapping boxes but ended up just relocating everything.
This pic was about 6 years ago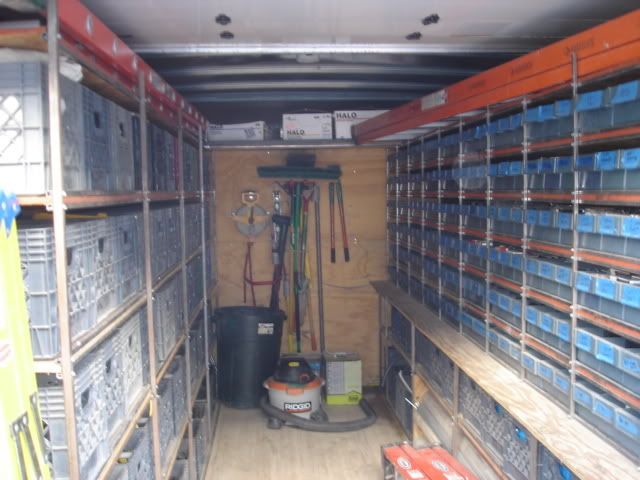 Here is the pile of crap we carry, laid out on the dock.
Wrapped new truck with plywood
Removed shelving
Reinstalled shelving and restocked
I'm going to have to do it two more times soon to replace the 5 year old Ford pieces of crap that we had the misfortune of buying.